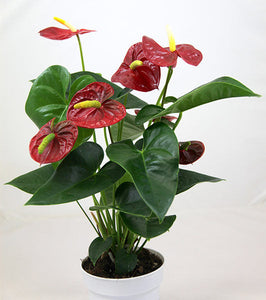 QUESTIONS & ANSWERS
Have a Question?
Be the first to ask a question about this.
Ask a Question
Large, entire leaves, flowering with brightly colored spathes and cylindrical spadices in red, white, pink, orange and more.
1-2ft Anthurium andraeanum Tropical and subtropical North and South America Average warm, never below 15C. Moderate moist. Keep crown just above soil level to prevent rot. Medium bright filtered light
Click here to see more gifts from Ottawa Flowers.
Click here for delivery information.